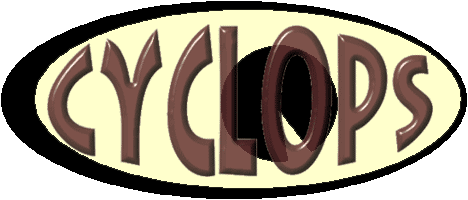 Cyclops was formed in 1994 as an outlet for Progressive / Progressive Rock music that the major labels are no longer supporting.
Although its first intention was to release UK acts it soon became clear that there were many Progressive acts in other countries that deserved to be brought to the attention of a larger audience.
Currently the main aim of CYCLOPS is producing new albums from their roster of artists. Also planned is a reissue program of some of Progressive Rocks lost early classic albums and unavailable recordings.
With dedication to quality recordings and artwork, CYCLOPS releases are a must for those with an interest in Rock / Progressive Rock and A.O.R. music. Featuring the best groups currently setting the scene alight - you are invited to take a look at the CYCLOPS catalogue