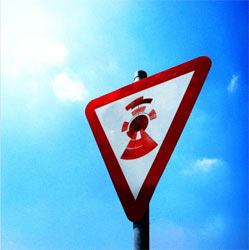 1. A Thousand Julys
2. It's Not How You Play The Game, It's Whether You Win Or Lose
3. The Only Person I Hate More Than You, Is Me
4. Lament For Mayer
5. Parfait Amour
6. Russian Satellites
7. Gliders (Water Machine)
8. Beachlife
9. I Wish That I Knew What I Know Now, When I Was Younger

Bonus Disc

The History Of The World (Original Demo)
1. Marco Polo's Lost His Way
2. The Battle of Kadesh
3. Stile Over The World

Under The Umbrella (Original Demo Version)
4. The House at Fudge Corner
5. By Post-Chaise to the Primrose League
6. Waiting Under the Umbrella

Lost Material
7. Kill Your Darlings (Foundation Only)
8. Kill Your Darlings (Banished Mix)
9. Gliders (V1.0a)
10. Ladyfingers (Disturbed Imprint)


Neil Randall - Keyboards, Bass, Vocals
Bruce Soord - Guitars, Vocals









Under The Umbrella
Sleep With The Fishes
Jet Set Radio
What About A Robot With A Human Brain?
Persona Non Grata - The Fine Art Of Living

Related Titles
The Pineapple Thief - Abducting The Unicorn
The Pineapple Thief - 137
The Pineapple Thief - Variations on a Dream
The Pineapple Thief - 12 Stories Down (2CD)
The Pineapple Thief - 10 Stories Down (1CD and 2CD)
The Pineapple Thief - 4 Stories Down (EP)
The Pineapple Thief - What We Have Sown
Schloss Adler - Music For Survival Horror
Lands End - The Lower Depths (Bruce guesting on some tracks)
Sampler 2
Sampler 3
Sampler 4
Sampler 5

At long last the eagerly awaited new CD from Vulgar Unicorn is upon us. Again it is a truly modern progressive album with different moods, themes and rhythms cut against some great lead guitar work. This new work also sounds very much like Pineapple Thief as Bruce Soord is also leader/ singer/ songwriter/ guitarist of this very popular group. Neil Randall's keyboards and bass work gives the distinctive Vulgar Unicorn fell.
A limited edition 2 CD set will be available on the first pressing. This includes a different version of the epic Under The Umbrella along with another long track The History Of The World which was recorded in the same sessions but is previously unreleased. A further two brand new tracks and two alternate versions from the album gives a generous 74 minutes of music.
This album shows the Vulgar Unicorn are still one of the truly progressive bands and will appeal to fans of the group plus those into Pineapple Thief.