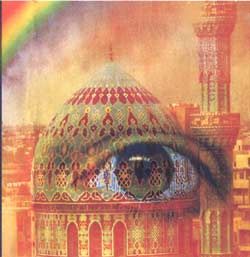 Phase (The Open and The Widening Sky)
The View From My Window
The Rut
After (The Tears In) The Rain
Blue Girl
Suite : Dreams
Guy Manning : Vocals, Keyboards, Guitars, Bass, Mandolin
Rick Ashton: Bass
Laura Fowles: Saxophones
Gareth Harwood : Electric Guitar

Guests:
Andy Tillison: keyboards (Courtesy of Parallel or 90 Degrees)
Hugh Whittaker: drums
Tim Moon: fiddles/whistles









Tall Stories For Small Children
The Cure
Cascade
The Ragged Curtain
The View From My Window


Related Titles
Parallel or 90 Degrees - The Time Capsule
Parallel or 90 Degrees - No More Travelling Chess
Sampler 4
Sampler 5





Following from last years critically acclaimed release The Ragged Curtain (CYCL 115) is Manning's new release The View From My Window. This new album is centred on the 20 minute epic Suite : Dreams about the different ways that we all look at and perceive the world.

Guy's song writing is at his peak on this new material but he also allows his group more instrumental sections in which to shine. Gareth Harwood is in fine form with some sharp incisive guitar solos, while Laura Fowles provides some shade and texture with her saxophone work.

Multi instrumentalist Guy Manning's keyboard and Hammond work is as strong as ever, but it is his distinctive voice which carries the songs. Long time collaborator and Po90 man Andy Tillison also supports with some fine keyboard solos.

A must have album for fans of Manning and a good place to start for those to be converted to this fine group.