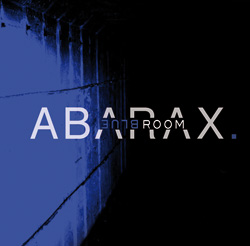 | | | |
| --- | --- | --- |
| 1. | Cry Out For Me | 2:24 |
| 2. | Autumn Storm | 7:19 |
| 3. | Sermons & Lies | 9:25 |
| 4. | Life | 8:05 |
| 5. | As We Spoke | 8:40 |
| 6. | Arena | 5:19 |
| 7. | Red Roses & Bullets | 6:08 |
| 8. | Howard's End | 10:56 |
André Blaeute - vocals, e-bow, guitars
André Grasekamp - bass
Dennis Grasekamp - lead guitars
Michael Grasekamp - drums
Udo Grasekamp - keyboards
Howard Hanks - guitars
Sampler 6
Crying of the Whale
Abarax burst onto the scene with the critically acclaimed debut album Crying Of The Whales. Now the long awaited second album, Blue Room, is ready.
Now expanded to six musicians the band is still playing their brand of symphonic progressive rock with outstanding guitar work. The 8 tracks ranging from 3 minutes to 11 minutes, each one allowing the thematic development of the song, give nearly an hour of enthralling listening. The album is not just about Dennis Grasekamp's guitar work, in the Gilmour/Barrett/Josh style, there are keyboards aplenty, acoustic guitar and fine vocals.
An album of power and grace that will appeal to those into RPWL, Pendragon, Mostly Autumn and who like their symphonic prog with guitar to the fore.
.